a
b
o
u
t
p
h
i
l
o
p
h
o
t
o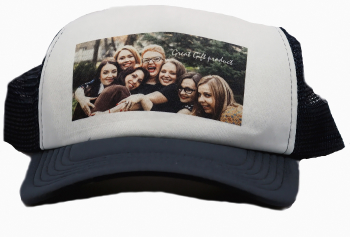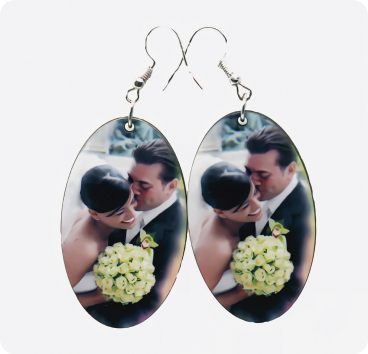 20 Years Of Experience in Printing Services
Philo Photo is a Business based in Oakhurst NSW. We have been successfully operating in video & Slides to Digital transfers, passport photos, as well as printing photos on a wide range variety of products. Philo Photo is here to assist you in preserving your precious memories.
*Offering free Pickup & Delivery to your door step. *(Conditions apply)

A beautiful business that I highly recommend. We needed passport photos done for two young children and Ehab was so helpful and to ensure he had them done on...
Fiona ROACHE

A collection of old family photos, some more than 100 years old were digitized. The service was quick and the quality exceptional. I took up the suggestion of a slide show set to...
Bettina Douglas

Thank you Ehab!! Very professional and I love my passport photo. I haven't seen a nice photo of myself in years and it was really clear (I'm not a selfie person). Highly...
Jboy87

A beautiful business that I highly recommend. We needed passport photos done for two young children and Ehab was so helpful and to ensure he had them done on...
Fiona ROACHE

Found Ehab a very reliable and professional person would not hesitate to do business with him again
Manuel F.

Ehab was nice and made sure I was happy with my photo. Will definitely recommend him to my friends!
dianed584

My experience with Ehab was wonderful, I would recommend him to anyone. The process was easy and the outcome was marvellous. I don't have a comparison for pricing but it seemed fair to me for the amount of work he did.
kathyh704

I contacted Ehab several weeks ago to discuss converting slides of my trip through Africa in 1972, and also some Super 8 cine films of my time in South Africa and my trip over to Australia & Sydney in 1974, to digital format. Both the slides and films were converted professionally and I am very happy with the results. I had over 500 slides and 5 Super 8, 7-inch reels to convert. Thank you Ehab. Regards Rob
robe625

I took some old slides and 70 year old proofs to Ehab and he did a fantastic job turning them into prints for me. He was friendly, fast and reasonably priced and I would certainly recommend him.
sharond525

I'm thrilled that Ehab was able to convert my Dad's old VHS tapes to DVD. They will bring a lot of pleasure to him to see family members again who are no longer with us. The quality is amazing and he was even able to fix a broken tape so many memories can be enjoyed again. Thank you so much Ehab for your amazing efforts.
clairem670

I had a large number of VHS video tapes; VHS-C and 8mm video camera tapes. Ehab has done a sterling job in copying them to DVD's and also 2 storage drives for me, and in very good time. They come with photos captured on the covers from the film, and titles. Ehab has been so incredibly helpful, kind and informative. He loves his job and cares about making people happy. I highly recommend Philo Photo. Our family will be able to enjoy these memories for years to come.
narelle-m683

I had old 8mm film. VHS tapes & 35mm slides all put on USB. This now allow me to see our wedding in 1966 and our world trip in 1978.This brings back very precious moments of my life. Also our children and Grandchildren are very interested in watching them. Ehab is very friendly and professional in his work. His prices are also very reasonable compared to other places. I highly recommend him to anyone for good, efficient friendly service.
peters264

Excellent work, very quick service Highly rate this service
traceyr882

Very efficient & professional. Also communicated at every stage of our project. Highly recommended
rohanw415

Excellent work very happy. friendly person made me feel welcome
kathyb651

Philophoto turned 13 rolls of 50 year-old 8mm film into a 30 minute DVD (plus USB). These were scenes from my daughters' childhood and were very precious to all of us. Ehab did a totally professional job and was very obliging to deal with. He followed my detailed specifications for editing the film and provided a sound track with my choice of songs. I couldn't have been happier and the girls loved it. We've watched it several times already and are thinking about what else we can get Ehab to save for posterity. Excellent service from a very nice man.
leed509

I've recently used Philophotos digital service to put some very old super 8 movie & VHS put on to a blueray DVD. I was so happy with the results! So many happy memories preserved on a DVD & can be watched very easily any time. Great opportunity especially during lockdown to go through old memory lane recordings & bring back to life on DVD. The service was very fast, professional & uncomplicated. Highly recommended!
genes335

We had Philo Photos copy old super 8 film onto disc for us and we had excellent service and were very happy with the outcome
terryc577

Very happy with Ehab's Philo Photo after he converted our Wedding Day video from VHS to digital. Great service - fast and friendly. Highly recommended.
henrys860

Very professional, quiet gentleman. High quality work with wide variety of service. Price really affordable. Very satisfied.
gabriellap552

Excellent service and very professional. Nice and friendly staff. Highly recommendable. 🙂
brian-s919

Last year I had all my old slides scanned and put on DVDs by Philo Photos (about 2000 of them). The result is fantastic and we can finally have a look at them. This year I asked Ehab to digitalize 5000 photos that were still on the old negative strips. It took her while but it was worth it. All my babies' first milestones are now safe on DVDs and easy to look at at. Philo Photos did a great job for a very decent price! Plus Ehab delivered the whole lot back to my home. I certainly recommend the team at Philo Photos
catheriner955

Great service and top quality products. Highly recommend! Great for personalised gift ideas!
kimf534